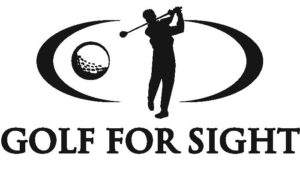 **We have made the difficult decision to CANCEL this event. This is very unfortunate as this is our biggest fundraiser each year. If you have signed up to be a sponsor for this event we will contact you. Thank you for your continued support**

North Central Sight Services annual Golf for Sight Tournament will take place on May 29, 2020 at Wynding Brook Golf Club in Milton. This years event we focus on "Placing 20 in 20." Our goal is to place 20 individuals who are blind or visually impaired into part-time and full-time employment. 70% of all blind and visually impaired people are unemployed. North Central Sight Services is changing this statistic! It costs on average $2,000 to locate, evaluate, and train an individual. Through your support, NCSS can reach and exceed this goal! 
NCSS has raised over $100,000 in the past few years from this event that was used towards our Assistive Technology Program. Technology is crucial for someone with little to no vision. There are so many tools available that can positively impact someone who can't see. We are here to assist those so they are able to live a more independent, fulfilling life. 
Sponsorship opportunities are available but don't delay this tournament fills up fast! Come be a part of the golf event that every talks about!
Contact Cory Lehman for more information and to reserve your spot! 570-323-9401 ext. 138 or coryl@ncsight.org