SKILCRAFT and the AbilityOne Program • FAR Subpart 8.7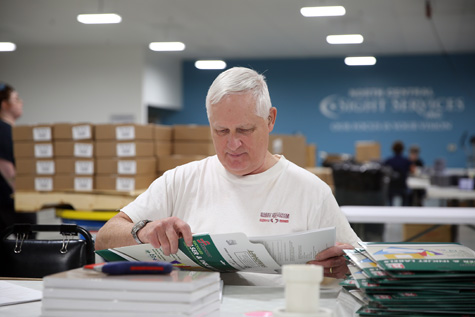 Thank you for your support of our SKILCRAFT products. Every purchase creates jobs for individuals who are blind or visually impaired.
The AbilityOne Program, (formerly JWOD) provides employment opportunities for more than 47,000 Americans who are blind or have other severe disabilities. In 1938, the Wagner-O'Day Act was passed under President Franklin D. Roosevelt. In 1971, Congress amended this Act to include people with severe disabilities and to allow the Program to provide services to the Federal Government: The Javits-Wagner-O'Day Act.
The AbilityOne Program is an extraordinary socioeconomic program that provides Federal customers with a wide array of quality SKILCRAFT® products and services, while providing thousands of people with severe disabilities real jobs and increased independence. The Committee for Purchase From People Who Are Blind or Severely Disabled operates as the U.S. AbilityOne Commission. For more information, visit AbilityOne.gov.
How to Order SKILCRAFT Products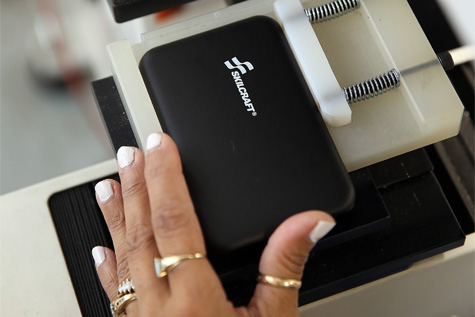 shop.ncsight.com offers thousands of Skilcraft products in a variety of categories including Office Supplies, Furniture, Food Service, Janitorial & Sanitation, and Technology. Proceeds from our website sales helps to support our mission!
Base Supply Centers
Base Supply Centers are located on military installations in the United States and abroad. The Base Supply Centers are retail stores that are managed by associated non-profit agencies in the AbilityOne Program.
Authorized Ability One Distributors
Authorized AbilityOne Distributors are approved by the Committee for Purchase. This channel is a network of wholesalers, office product dealers such as Essendant, SP. Richards, OfficeMax, Office Depot and Staples, and independent small businesses. The list is maintained by the Committee for Purchase. You will be redirected to another website. SKILCRAFT® products are also available through the following:
Contractor Information:
DUNS: 079-186-185
CAGE: OUSE1