Eye Care Assistance Programs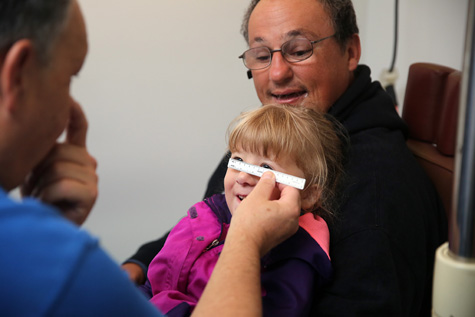 Remedial Eye Care Program
Our Remedial Eye Care Program assists low income individuals in obtaining eye exams and glasses. Eligibility is based upon the total household income and the number of people living in the home. This program is designed to provide a complete eye exam and/or basic pair of glasses.
Download the FVC-REC Application Packet
Functional Vision Exams for Children
Our Functional Vision Clinic provides income eligible children an opportunity to receive a complete eye examination with a pediatric optometrist who specializes in testing for visual-related learning problems. The clinic is held monthly at our facility. Common signs of a functional vision issue include poor eye-hand coordination, alternate uses of the right and left hands, and difficulty when studying visual information. If you suspect your child has a functional vision problem, please contact our Prevention of Blindness Department for more information.