Adjustment to Blindness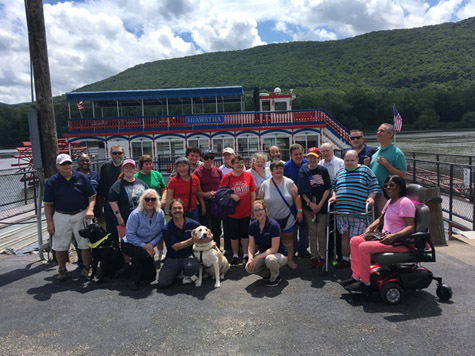 The emotional adjustment to losing your vision can sometimes be the most difficult part of the process. North Central Sight Services provides a number of opportunities for clients to talk to others who are in, or have been in, similar situations. Knowing that you are not alone and that there are others who have overcome these same challenges is usually the first step in regaining one's independence.
Educational and Peer Support Groups
North Central Sight Services' staff facilitates a variety of groups and activities where individuals are given a forum to share feelings, experiences, and information among others with vision loss. Topics are designed to help individuals learn how to live with loss of vision.
In-Sight With A Bite
This monthly support group meeting provides an opportunity for individuals to support each other through in a relaxed, social environment. This group is held at various restaurant locations, typically from 11:00AM to 1:00PM.
Life Skills & Education
This class addresses a monthly topic, with occasional guest speakers and low vision product demonstrations. The class is generally held on the 1st Friday of each month from 10:30AM to Noon at North Central Sight Services.
Community Outings
Several times a year, clients are given the opportunity to participate in unique community outings. Examples include: visits to the Arboretum at Penn State, festivals, bowling, and musical theater, plus a ride on the Hiawatha Paddlewheeler.
Please contact the Social Services department for information on specific groups and activities in your area.