Jon Klotz, president of Natural Waterscapes in South Williamsport, believes in the importance of community partnerships and looks for opportunities to engage with mission-focused organizations like North Central Sight Services, Inc. (NCSS). When his company dramatically expanded its line and method of business, Jon turned to NCSS for fulfillment services.
Natural Waterscapes was founded in 2007 to provide water resource management services throughout the country. As the business grew, a clear demand for high-quality pond and lake treatment resources emerged. Natural Waterscapes shifted its focus from a full-service business to one focused on providing superior products for pond and lake managers. When COVID-19 hit and consumers began focusing on improving their properties, the demand for pond and lake products skyrocketed. Natural Waterscapes revamped its business to a virtual platform and looked to NCSS for help packaging and sending its products to consumers.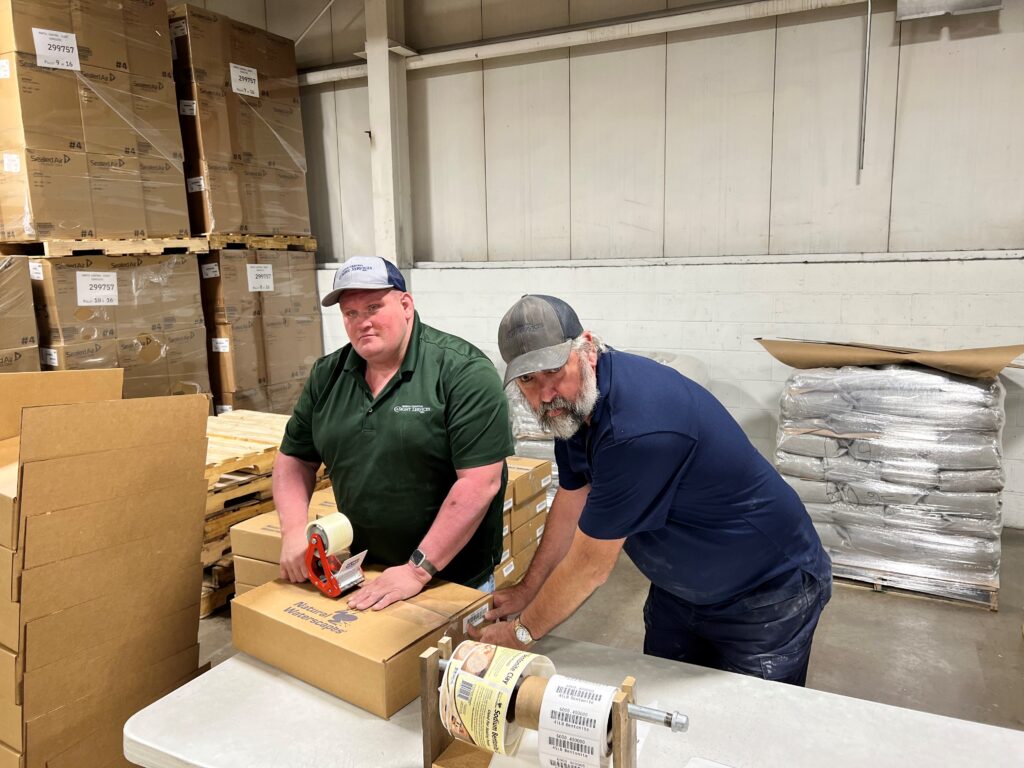 "We needed warehouse space and help fulfilling orders," Jon says. "NCSS was the perfect partner for us."
NCSS provides storage space for large quantities of bulk products. When orders are placed through online sites like Amazon, NCSS employees repackage and ship the orders to customers. Currently, NCSS employs four people to package and four people to label and ship the orders. Last year, the organization distributed 2,778 units of products for Natural Waterscapes.
By serving as a packaging and distribution center, NCSS provides high-quality assistance for local businesses while generating employment for people who are blind or visually impaired.
"Our business services efforts align with our mission of helping people who are blind or visually impaired maintain their independence,", says Amy Alexander, Development Director for NCSS. "Our employees provide excellent customer service and take great pride in their work."
For Jon and his team at Natural Waterscapes, working with NCSS has been a winning partnership.
"It has been a rewarding experience, every step of the way," Jon says. "We are proud to partner with NCSS and grateful for the excellent service they provide."
For more than 65 years, NCSS has assisted individuals who are blind or visually impaired to live independently and maximize their quality of life. The organization helps prevent vision loss through education programs and screenings for children and adults. NCSS offers adjustment services for people losing their vision, support services, employment opportunities for people who are blind or visually impaired, and a prevention of blindness program.
For more information on business partnerships and related services, contact NCSS at (570) 323-9401.