At a recent employee appreciation picnic, several staff members were awarded for their hard work and dedication to North Central Sight Services. Read more about our amazing staff below!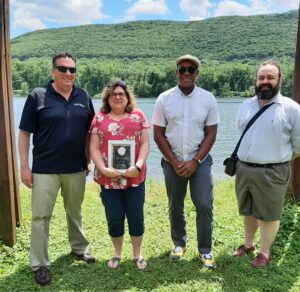 Milton J. Samuelson Award: Suellen Porter
The NIB Board of Directors established the Milton J. Samuelson Career Achievement Award in 1996. The award is presented to a person who is blind who demonstrates career advancement at an NIB associated agency or in the private sector. Milton J. Samuelson, former NIB board member and past executive director of The Chicago Lighthouse for People Who Are Blind or Visually Impaired, was a leader in the blindness field and an advocate for upward mobility and placement programs benefiting people who are blind.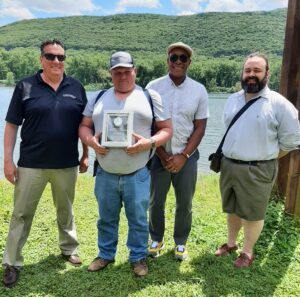 Peter J. Salmon Employee of the Year Award: Paul Diehl 
In 1968, on the 30th anniversary of the Wagner-O'Day Act, the NIB Board of Directors created the Peter J. Salmon Employee of the Year Award to honor those employees who excel in their positions at NIB associated agencies. Dr. Salmon was instrumental in advocating passage of the Wagner-O'Day Act of 1938 and the subsequent formation of NIB. This award recognizes the outstanding work and achievements of people who are blind working at NIB associated agencies across the country.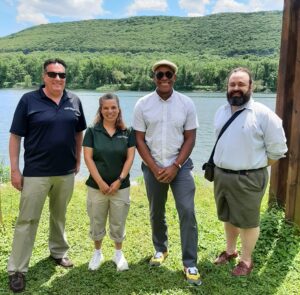 UniqueSource Employee of the Year Award: Tonya Manley
The UniqueSource Achievement Award is presented annually to recognize outstanding performance. This year, UniqueSource recognized 31 Member employees by showcasing their skills and talents they bring to the workplace every day.
Several employees also celebrated milestone length of service awards, including: 
Julia Barger, 35 Years of Service
Tim Clark, 20 Years of Service
Terri Kio, 20 Years of Service
Nathan Shaffer, 20 Years of Service
Sean Diggan, 15 Years of Service
Katie Coffey, 10 Years of Service