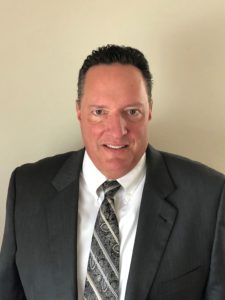 North Central Sight Services, Inc. welcomes new President/ C.E.O
Williamsport PA July 9, 2019
Effective July 1, 2019, Brian Patchett has officially taken over as the new President/ C.E.O of North Central Sight Services, Inc. Patchett brings over 25 years of executive experience and leadership to the organization. Most recently, he was the CEO of Easter Seals, Nevada for 15 years.   
Patchett is focused on bringing growth to the agency and expanding the services NCSS provides beyond the six counties currently being served.
One of Patchett's greatest passions is helping those who are blind or visually impaired receive the support and services they deserve by working with local, state and national elected officials and advocating for their rights. His main goal is to help those with disabilities achieve a more independent future.
"70% of working-age Americans who are blind are not employed. This statistic is heart wrenching. It is not that they don't want to work, but a lot of times they aren't even considered for a position because of their disability. We plan to change this statistic," said Patchett.
Dan Velte, NCSS Board Chair said, "There is no better person to lead North Central Sight Services than Brian Patchett. Brian is a proven leader with excellent leadership skills, business vision and the ability to bring people together. We are fortunate to have someone of Brian's caliber and experience as we look to continue to meet the mission of the organization."
Contact Information:
Brian Patchett, President/C.E.O.
Brianp@ncsight.org              
(570) 323-9401 Ext. 126