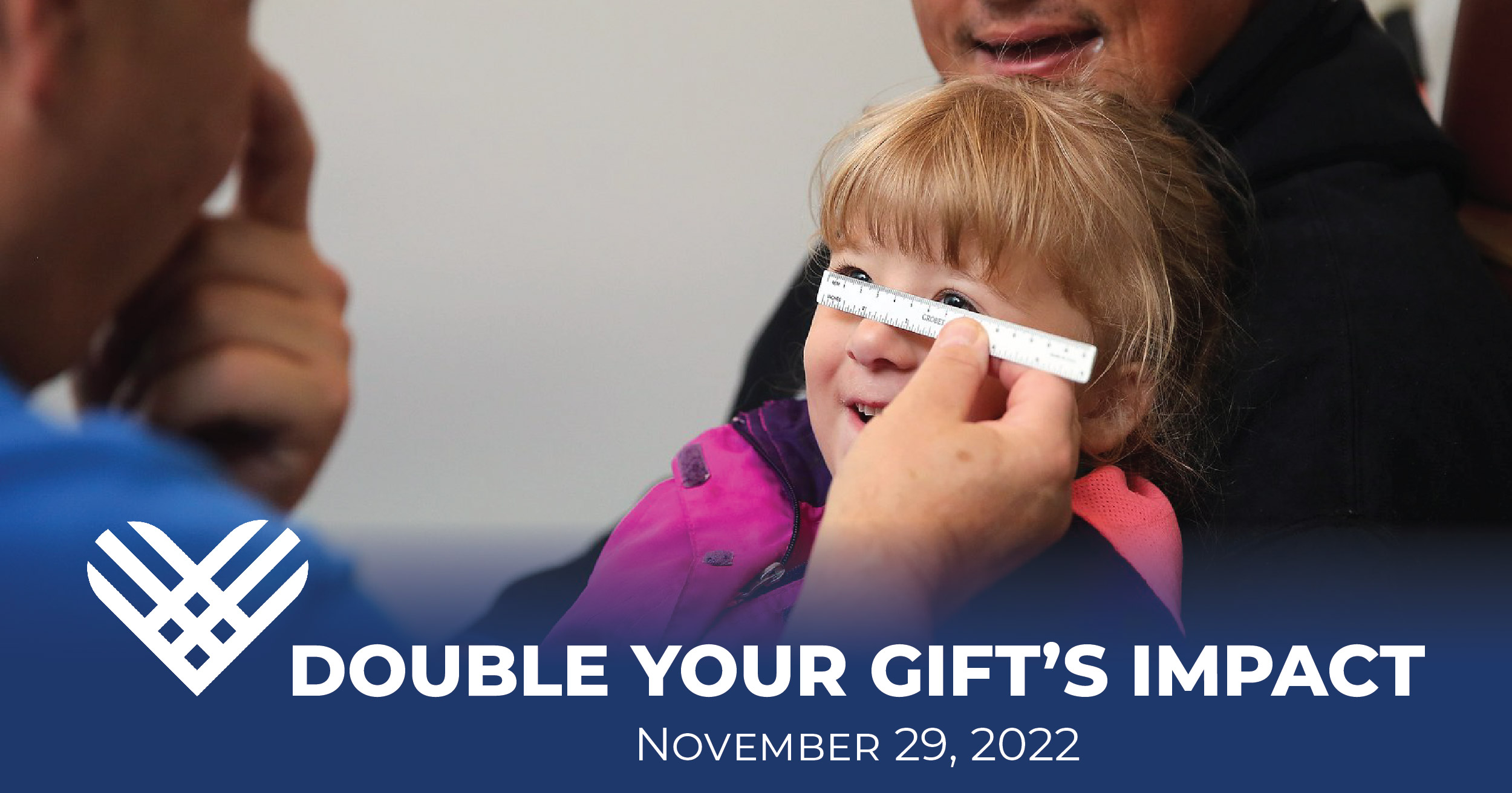 GivingTuesday is Tuesday, Nov. 29. Please mark your calendar and consider donating to help us as we work hard to change more lives.
Thanks to our partnership with AllOne Charities, you can double your gift's impact. AllOne Charities will match gifts up to our first $1,000 raised!
When you give to NCSS, you enable us to provide services to prevent vision loss, help young children with low vision, and assist people with tools and technology to enhance their independence.
Your gift will help fund services like blindness prevention education, vision screenings, our early intervention program and our assistance technology program. Please consider donating to help us continue our mission.
The donation match with AllOne Charities is eligible from Monday, Nov. 28 – Wednesday, Nov. 30. Please make sure you donate before 4:00 p.m. on Wednesday, Nov. 30! 
Thank you for being a supporter of North Central Sight Services!