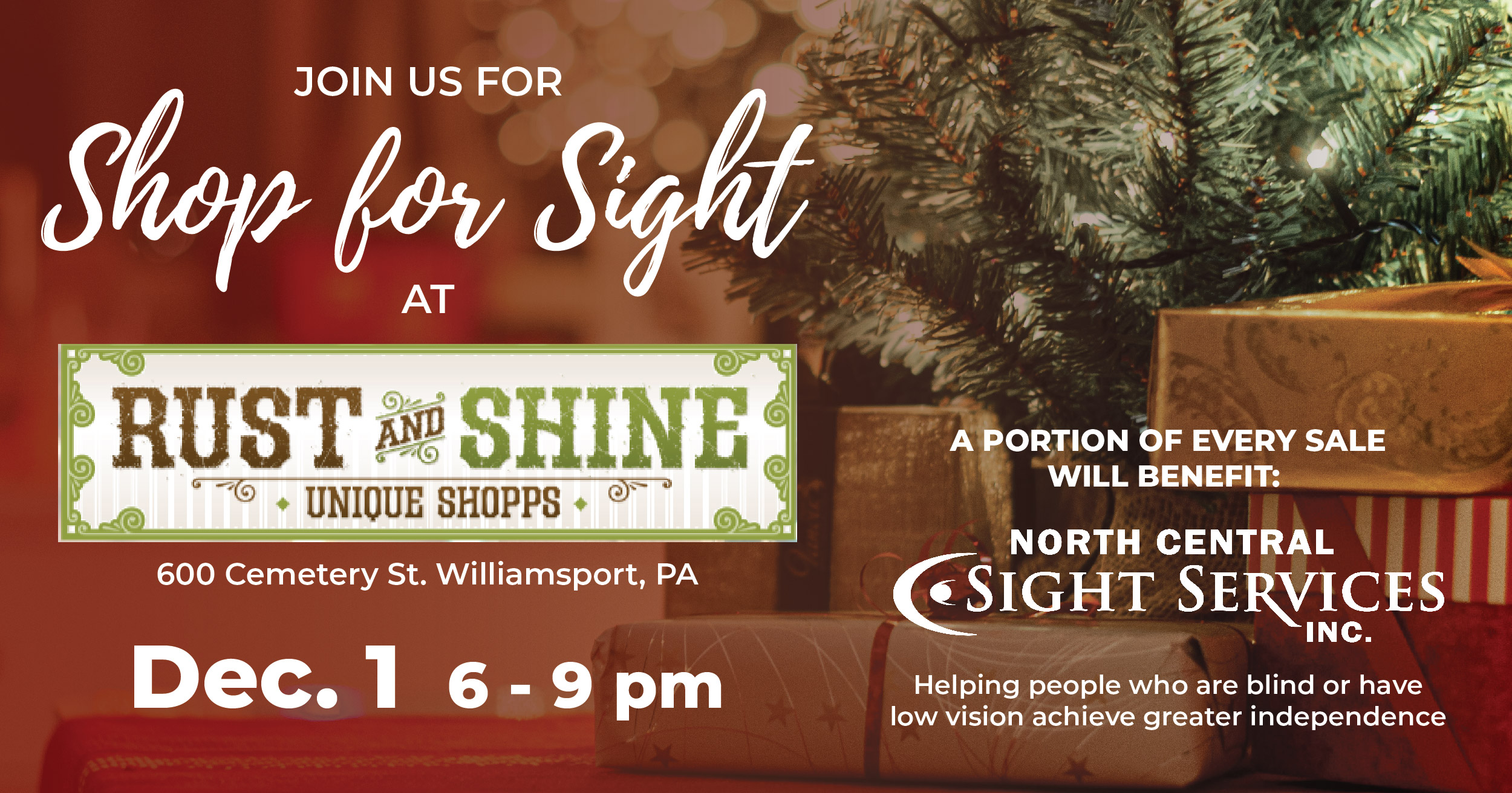 Shop for Sight
Save the date for our annual shopping fundraiser Shop for Sight!
Location

Rust & Shine

600 Cemetery St.

Williamsport, PA 
Support both North Central Sight Services and Rust & Shine for this night out! A portion of each sale at Rust & Shine will be donated to North Central Sight Services.
Rust & Shine specializes in unique gifts including handcrafted jewelry, pottery, accessories, clothing and locally made products. It also offers home goods like skin care products, candles and décor.
We are so grateful for our partnership with Rust & Shine. Shop for Sight is a collaborative holiday event that benefits both a local small business and our non-profit mission. What better way to celebrate the season of giving than by buying a gift for someone you love that will also help make a positive difference in another person's life at the same time.
Join us for an evening of shopping, light refreshments and raffle baskets! We hope to see you there!